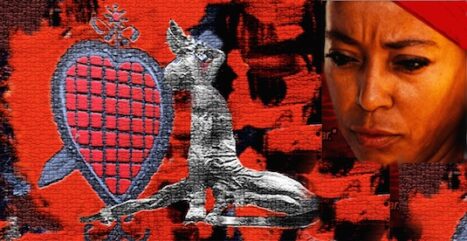 Ascending Mothers
by Èzili Dantò of FreeHaiti/HLLN
I heard George Floyd call out to his momma as he begged four Minnesota cops for his life.

I saw Derek Chauvin and three other U.S. cops publicly murder George Floyd. I saw torture and evil incarnate, not 3rd-degree murder or manslaughter.
If Derek Chauvin, the normalized evil brute of the U.S., does not get convicted for murder, it's time for a Wild Wild West public execution. A neck for George Floyd's neck.
It's time to koupe tèt boule kay.
Tell ' em, my name is "momma" and I am bloodthirsty.

"Momma!" George Floyd, calls out.
His mother died two years ago. But Floyd reached for her with his last breath as he lay almost dead beneath Derek Chauvin's knee. Two others in Chauvin's gang had their knees on his back and legs almost beneath a car in a street gutter. I heard Floyd begging for his life. "I can't breathe," we heard Floyd say. "…Momma, I'm through!"
Only Chauvin's equally tortured death, his white face, and skin grounded deep into a dirty and jagged pavement will relax my rage. It's time to koupe tèt boule kay.

Tell ' em, my name is "momma" and I am bloodthirsty.
Don't talk nothing but this Desalin Black to me!

If America didn't want this Black rage, it should have valued our children's lives. It doesn't. And we know death wasn't the worst that happened to George Floyd, but how he died. Killed lying on his bare stomach. His face crushed into dirty concrete. Suffocated by three cops pushing his large, hurting Black body into the dirty pavement. One, ever so casual knee, crushing his jugular. Two more on his back, pulverizing him down, down, down. His soul calling to his deceased mother as he took his last breath.

Nothing will kill this rage!
I heard Floyd call to his momma.
Heard it all the way to my soul.
All Black women worthy of the name better stand right now and channel George Floyd's mother's retribution.
Rage up Black mothers, rage up!
Hell no, if we are to die, let it not be like that, ever again…It's time to bum-rush these thugs and put them on their bare belly, face in concrete, neck beneath our feet.

In fact, it's been that time for a long while now…..I don't want white justice.
Not His Eric Garner white justice.
Not Her Philando Castile white justice.
I don't want a white apology.
No lies, no bullshit, no white judgment.
George Floyd was born hunted, crucified his entire life, and died wanting the darkness to go away. He died in the streets like an animal calling for his momma. "Momma, I am through!" Floyd gasped as he surrendered his last breath into his momma's care.
A gang of four Minnesota police traumatized the entire civilized world with their public execution of the handcuffed George Floyd.

I don't want to hear one more castrated man or woman tell people to be non-violent and trust in some abstract justice in the face of this constant torture, normalized injustice and public murders by the organized race soldiers called the U.S. police. The same ones they regularly send to Haiti and Africa -sometimes through the U.N. – as mercenaries and police trainers. Enough.
Self-defense is a human right.
Tell them I am bloodthirsty, rage unmuted.
We're Floyd's mother ascending. We can't wait for karma.
Floyd called to us and we must not fail him.
Will the world be just bystanders to these murders of innocent Black men, women, and children? Or, isn't it way past time we all bum-rushed the Derek Chauvins who commit murder right in our faces, trusting in our passivism, our collaboration, and their white supremacist injustice system for safety?

Tell ' em, my name is "momma."
Floyd's momma.
Breonna Taylor's momma.
Ahmaud Arbery's momma
Every Black child's momma.
I am bloodthirsty and won't wait for karma.
— Èzili Dantò of FreeHaiti/HLLN, May 28, 2020
---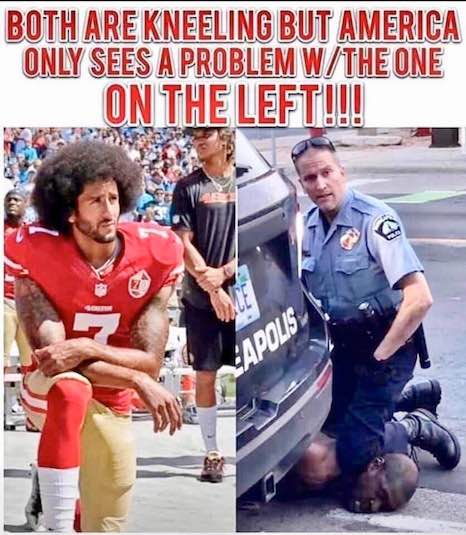 ---
---
The Global War Against Black Women
The Global War Against Black Men
If We Must Die
BY CLAUDE MCKAY
(September 15, 1889 – 22 May 22, 1948)

If we must die, let it not be like hogs
Hunted and penned in an inglorious spot,
While round us bark the mad and hungry dogs,
Making their mock at our accursèd lot.
If we must die, O let us nobly die,
So that our precious blood may not be shed
In vain; then even the monsters we defy
Shall be constrained to honor us though dead!
O kinsmen! we must meet the common foe!
Though far outnumbered let us show us brave,
And for their thousand blows deal one death-blow!
What though before us lies the open grave?
Like men we'll face the murderous, cowardly pack,
Pressed to the wall, dying, but fighting back!
__________________
ÈziliNetwork Newsletter, May 20, 2020: here.
---
".. a riot is the language of the unheard. And what is it that America has failed to hear….It has failed to hear that the plight of the Negro poor has worsened…It has failed to hear that the promises of freedom and justice have not been met. And it has failed to hear that large segments of white society are more concerned about tranquility and the status quo than about justice, equality and humanity….Social justice and progress are the absolute guarantors of riot prevention." — Martin Luther King Jr., 1967 "Other America"
______________________________________________________________________________