"Three open doors wait for us to enter for making a truly progressive and just New World in the 21st century: all of Hayti as a World Heritage Site that's not for sale in a Western Hemisphere with one passport and one minimum wage. Why not?"– Èzili Dantò, human rights lawyer
---
---
Charlemagne Péralte and the Haiti Resistance 1915 to 2022 – A July 6 #FreeHaiti Post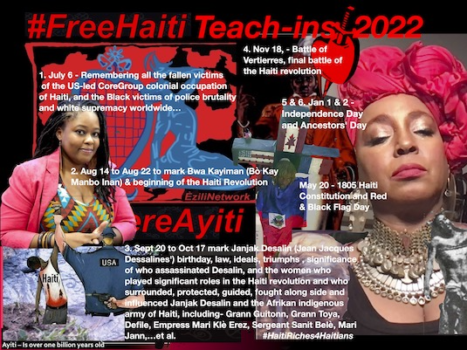 Istwa Charlemagne peralte chèf Kako/The story of Charlemagne Péralte, Supreme Kako Leader by Duval Péralte, a Hinche native and family to Charlemagne Péralte
---
---
The Haiti Resistance 1915 to 2022

July 28, 2022 marks the 107th anniversary of the first U.S. occupation of Hayti. The Kako (Cacos) were the first to organize arms to resist the U.S. marines and sailors. They were mostly already discontented Black rural cultivators and traders, including women traders, farmers, and former army officers who fought both, internal military strongmen who mostly looked upon Hayti/Ayiti leadership as a business venture to capture state assets for their own clique's enrichment, and the European-U.S. invaders who wanted to re-enslave the entire Black nation, implement forced labor, expand their commercial and strategic ties in order to keep on fighting other Eurasian powers. WW1 started the year before, also on July 28.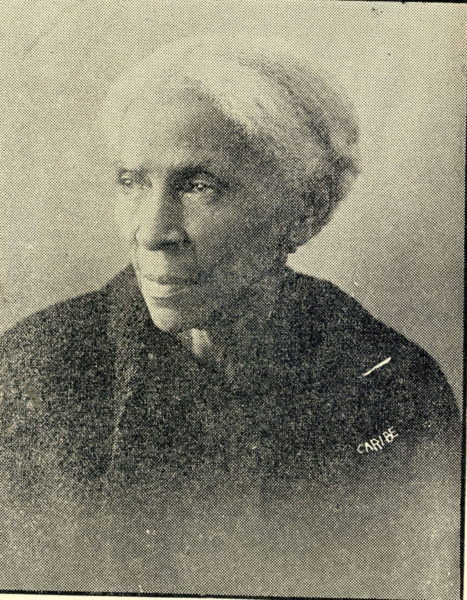 The Kako resisted the racist economic, agricultural, ideological, military and cultural oppression during the all white-marine regiment's invasion on July 28, 1915. François Borgia Charlemagne Péralte, a highly educated, former elite general in the Hayti army, rendered as inferior as the barefoot masses by the all encompassing racism and barbarity of the marines, is their most famous leader.
Just like today, most of Hayti's upper classes – the big landowners, the military/police and wealthy export-import traders, even the literati – collaborated with the occupation. The suffering masses, the agricultural workers and market women, were the coordinated and armed Kako resistance from 1915 to 1922. They died, were raped and tortured by the tens of thousands. Their ranks also included some notable Haytians from the economic and military elite sectors, such as the Péralte brothers from Hinche; the medical doctor Rosalvo Bobo, and a few others from the higher ups in society who fought back. (See photo of Kako leadership,1915 and Men Bon Jan istwa kòman vil ench te Fonde/The story of how the City of Hinche was founded by Duval Péralte, a Hinche native and family to Charlemagne Péralte.)
Private Pierre Sully was the first casualty in the war that started in 1915 and lasted to 1934. This Hayti soldier refused to stand down when faced with the powerful U.S. marines approaching his military barracks in Port au Prince on July 28. Like Charlemagne Péralte, Pierre Sully is raised up and honored, every July 28, for defending the independence of Hayti from foreign invaders. The Haytian struggle is the greatest and most untold David vs. Goliath battle being played out on planet earth. (See, 1915-2015: One hundred years of US occupation in Hayti by Èzili Dantò of HLLN /#FreeHaiti )
Women Kako

The Kako fought back in the North, West and Central Plateau areas following an ancestral tradition that existed since the War for Independence. These mainly grassroots country folks fought to protect their lands and wellbeing from both the rapacious, lackey politicians who collaborated and the white invaders.
The Kako name is derived from Hayti's national bird. Like the kalekòn (Caleçon Rouge) bird, Kako guerrillas hide under leaves, then suddenly and unexpectedly comes upon and attack their prey. (Photo of bird)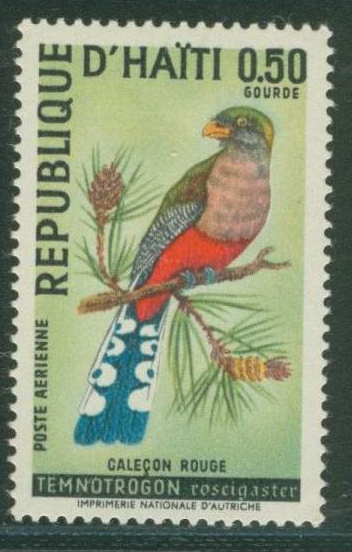 There were women Kako fighters, but their names are not entered in the history books. The U.S. marine, Herman Hanneken, who executed Péralte in cold blood, on Oct 31, 1919, noted in his official report that he shot Péralte in the heart as he stood over a night fire "talking to his woman." Kako women are only mentioned in the record books as "his woman," wife, mother or, as peasants, field laborers or market women. Their actual names and warriorship are not recorded. (See photo of a woman Kako fighter. Also, Duval Péralte, a second cousin to Charlemagne, indicates, in this video., that Charlemagne had two children, Alteus and Herèse Péralte. The Marines tried to murder Péralte children he says, but they hidden and protected. Their mother was named, Sèrviyard Edouard, also from Hinche. He mentions that when President Aristide returned from exile in 1994, he honored the last remaining child on Chalermagne, Herèse Pèralte.)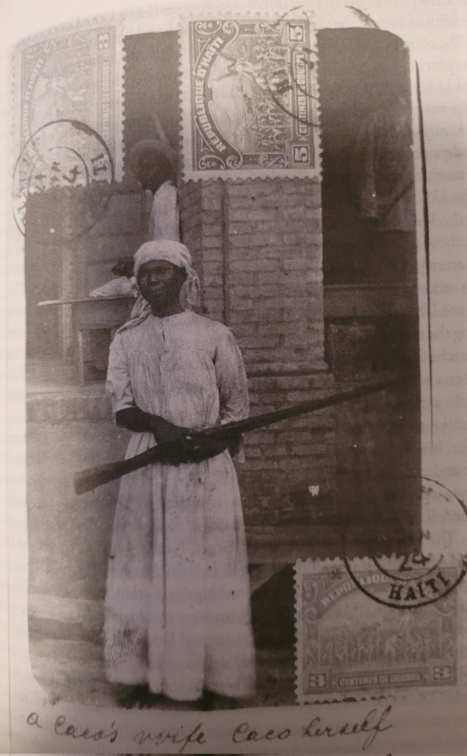 Èzili Dantò's FreeHaitiMovement and HLLNetwork continues the grassroots resistance tradition of 1804, of the Kako, the Pikèt (Piquets), Grann Gitonn, Tante Toya, Defile, Desalin, Bwaron Tonè, Mari Jann, Louise Nicolas, Jean-Jacques Acaau, Charlemagne Péralte, Saül and St. Remy Péralte, Benoit Batraville and, all of Hayti's revolutionaries, most of whom are marginalized and demonized by the imperialists, the racists and misogynists. Like the Kako women fighters or Louise Nicolas, the leader of the Pikèt's Army of Sufferers in 1844, we are mostly made invisible by the world's media, the billionaire rulers and white liberals in fake solidarity who claim to speak for us just as their right wing or Duopoly Jim and Jane Crow counterparts do. We're here though, owning our agency, for decades, and witness to ourselves. Like the Sun.

Charlemagne Masséna Péralte A Military Tradition and Education

Ayiti/Hayti resistance to foreign rule dates to before the 1791 Revolution back to Queen Anakawona and Kasik Kawonabo. TheKako in 1915 followed a well worn path and tradition of Hayti resistance. Charlemagne Péralte (1885-1919) was a Kako/guerrilla fighter from September 1917 until he was assassinated by U.S. marines on October 31, 1919. He was 34yrs old. Those 14 months were enough to ensure his place in Haytian history as one of the bravest and most honored national heroes. Péralte came from a family with a military tradition. His father was General Remi Masséna Péralte. His four brothers were generals or officers in the Hayti army. His eldest brother, Saül Péralte, was the Division General in command of the awondisman of Saint-Marc under the Vilbrun Guillaume Sam's administration.

Péralte was well educated at private boarding school and for four years at the prestigious Saint-Louis de Gonzague in Port au Prince. He returned to Hinche at 19 years old when his father died. He trained as a surveyor, ran the family farm for his mother, Madame Masséna Péralte (formerly Marie-Claire Emmanuel, a seamstress from Hinche).

In the ten years before the invasion, Péralte held many elected and appointed positions in service of his country. He was mayor of Hinche, Justice of the Peace in Mirebalais and Commander of the Port de Paix arrondissement.
When the U.S. invaded Ayiti on July 28, 1915, he was the Division General at the Léogâne district. The US forces took over the country without major incident until they got to Léogâne. General Péralte, who commanded the region's military security, refused to lay down arms and the national flag to allow the marines into Léogâne. He told the marines that he takes orders only from the Haytian president and would await his orders according to protocol. The marines reached back to Port au Prince, got a letter firing Péralte from his command.

The puppet president, Philippe Sudre Dartiguenave, was selected by the U.S. for his post. He fired Péralte as ordered. Dartiguenave is the Ariel Henry-LeonCharles/PHTK neoDuvalierist counterpart for today's U.S-led CoreGroup occupation. When U.S. marines murdered a Kako, dropped bombs on villagers, Dartiguenave invited them for a celebration at the National Palace, gave them med

U.S. Marines Slaughter in Hayti, 1915-1934
During the U.S. occupation (1915-1934), the marines jubilantly killed over 15,000 Haytians, often taking proud pictures of their kills of unarmed blacks. They machine gunned, riddled with bullets, tortured and left dead about 5,500 Haytians at the Chabè Concentration Camp, a prison and forced labor camp the marines ran at the site where the Clintons, under Obama, built the Caracol sweatshop as flagship "earthquake relief."
The first acts of the U.S. marines was to disband the indigenous Hayti army, declare martial law, eliminate the legislature, take over banking, the customs receipts and which country Hayti can trade with.
They instigated forced labor and practical slavery by reanimating the Corvee system. Tens of thousands of Haytians were raped by the marines. Those they didn't enslave in Hayti, they kidnapped and transported to work sugarcane plantations in the Dominican Republic. They created an apartheid system in Hayti in their application of martial law which forbid certain poor black Haytians, depending on how light or dark their skin, from travelling freely within Hayti or after certain hours. Haytian lands and peoples were appropriated for the benefit of U.S. big agribusiness and to build roads, ports, wharfs and railways for an export economy to feed their WW1 needs and corporate oligarchs' pockets.
They declare eminent domain wherever they wished to take Hayti lands, ports and piers for Wall Street, the US navy and private corporate interests.
The year before, the marines had carted off Hayti gold reserves, which is worth an estimated $97million today. Hayti's gold was stolen, as Smedley Butler confessed, by high class US "muscle men" (the U.S. marines!) on the eve of the marine's July 28, 1915 invasion of Hayti. They had also taken over the French ransom debt of 1825. Hayti was now under U.S. customs and agricultural receivership instead of French.
The recolonization of Hayti continues today with foreigners in control of Hayti's economy, agriculture, politics, police, commerce, banking and military. Their aim is not only to control Hayti, its labor force, strategic location and mineral assets but to whiten it off the face of the earth.

One U.S. marine, the degenerate, John Houston Craige, openly said Blacks are inferior to whites but had no problem putting his most private parts in them and molesting vulnerable Hayti women continuously like the plantation bosses of old. The delusional narcissist saw himself as the "father," the God figure leading the inferior ones. Craige also cashed in on his lurid tales. He authored many debasing books about his time in Hayti like the white NGho liberals of this occupation who can't see themselves. The vampire masturbating on Black pain in the name of civilizing them, boasted he fathered over 200 children, presumably to replicate his fine white characteristics to minimize the Primitive's "savagery!?"
Of course, he heralds from the society that projects its rape culture and misogynistic foundation on its victims. Craige is the product of the society that lifts up Democratic president, Woodrow Wilson, who hosted the racist Birth of a Nation movie at the White House and was the foremost butcher of Hayti along with Franklin Delano Roosevelt, then assistant secretary of the Navy, who personally rewrote Hayti's Constitution to eliminate Desalin's Law that prohibited foreigners from owning Hayti lands, waterways and mines.
"Roosevelt saw to it that Maj. Smedley Butler received the Congressional Medal of Honor for a skirmish in which no prisoners were taken, 200 Haitian rebels were killed and one Marine was struck by a rock and lost two teeth. His men, Butler later recalled, had 'hunted the Cacos like pigs.' As far as negotiating with the rebels, the Marine commander Col. L.W.T. Waller was on record as refusing to go "bowing and scraping to these coons." Elsewhere he expressed more such feelings about his Haitian counterparts." –Entering Haiti By Wade Davis, Washington Post, September 18, 1994
The Jane Crow mothers of Jim Crow men like Craige are replicated, in the Helen Lalime (UN), Michelle Sison (US veteran diplomatic corp), and Samantha Powers (USAID) colonists, to help rape Hayti today. But they blithely launch themselves in peoples faces, everyday, in doublespeak to assure you they are neutral ambassadors and humanitarians (who "love" the natives. Like Craige did?).

Charlemagne Péralte Takes Up Arms to defend Hayti from the invaders

After he lost his commission, Péralte returned home to his hometown of Hinche to take care of family lands. The U.S kept close surveillance, looking for any way to arrest and eliminate him. He was arrested, two years later, for resistance activities and sentenced to five years hard labor in prison at Cap Haytien. He soon escaped and went in marronage.
The Kakoguerrilla fighters he led made alliances with the guerrilla fighters in the Dominican Republic. There was a Panyòl (Dominican) female Kako fighter. She could always reach the inner sanctums of both Péralte and the Dominican guerrilla war camps in the mountains. The Panyòl was one of his trusted in-between. She carried messages, sharing intelligence on the enemy and collaborating their tactics and attack plans against the invaders. This was before the US decided to draw its own Berlin Conference lines, in 1929, to separate families sharing the Hayti-Dominican Republic intersection. They further divided this one people both subject to overarching colonizing whims of the Spanish and French. Both living discontented rural cultivators and traders lives, doing all that was possible to avoid the foreigners and their local plantation barons, greedy town politicians, military enforcers and the wealthy importer/exporters who worked as overseers for them, using the cultivators' labor and lands as bargaining chip.

Péralte's stealth network of Kako guerrilla fighters worked with market women, prison guards, double agents within the U.S.-formed gendarmerie, journalists and the rural mountain peasants to counter, stop, deceive and delay the invaders and their local collaborators. Haytians fought back with whatever was in their hands, as we do today, to defend Hayti independence, 1804, and to destroy the current US-led CoreGroup invasion. See Twitter thread.

Hate-ti

Since the 2004 bicentennial U.S.-led occupation began, Hayti has become nothing more than a U.S. military base, an outpost, an island imprisoned by the geostrategic concerns of the U.S. Southern Command, USAID's free trade/export economy mission for Wall Street billionaires, its death squads disguised as Hayti police or military, its poverty pimping NGhOs and Syrian-Lebanese-Israeli white overseers. The United Nations, EU, African Union, OAS, CARICOM and all the WW2 Eurasian powers legalize this barbarity, every year.
The U.S.-Euros have always hated what Hayti stood for, what it owns and has accomplished in world history. It bugs them to no end Hayti still exist. Its existence means the end of slavery and a threat to worldwide oppression by the whites. Eurasian actions are meant the eliminate Hayti as they did Zumbi and Dandara's Quilombo of Palmares (1605–1694) in Brazil. Erase it from world memory so they may blithely continue with their parasitic profit-over-people, racist, brutal, war profiteering and misogynistic way of life. The African slave trade and forced labor was the white colonists' and settlers most updated and lucrative way, since their Crusade days, since their Viking-AngloSaxon conquest wars, their inquisition days and feudal serf days, for making quick profit while feeding some perverted "academics," theologians, military folks like Craige and moneyed elites's need to sexually and socially subjugate African peoples.

Hayti Strategic Location at Windward Passage
The US Navy has crave ownership of Hayti's sea route at the Windward Passage.

Môle Saint-Nicolas is a U.S. geostrategic concern because it is strategically located at the northern tip of Hayti and commands the Windward Passage. It lies opposite Cuba's Guantanamo Bay which the US Navy took permanently since 1903.
The idea that they couldn't easily get the corresponding counterpart in Hayti waters, from uppity "Niggers speaking French," drove the racist US insane. (Imagine "N* speaking French," said William Jennings Bryan, Secretary of State to US President Woodrow Wilson.)

They saw Môle Saint-Nicolas along with Cuba's Guantanamo bay as the gateway for world commerce to reach the Panama Canal, which canal connects the Caribbean Sea and so the Atlantic Sea to the Pacific Ocean. They'd tried for nearly a century to take it and feared their European rivals might get it first. Finally, in 1889, the US sent the famous abolitionist, Frederick Douglas, to negotiate securing it as a naval station, fueling base and a place for general surveillance of the Caribbean and South America.

When Douglas' diplomatic efforts failed, US president Benjamin Harrison sent a fleet of seven warship, led by admiral Bancroft Gherardi, in June 1891, to surround Hayti. The threat of war was implicit. President Florvil Hyppolite's minister of commerce and foreign relations, the famous lawyer, philosopher, politician and pioneering anthropologist, Anténor Firmin (1850-1911), stood firm and refused to be intimidated. Hayti refused to capitulate under this forceful United States' bullying and aggression.Still, the white settlers and enslavers wouldn't leave Ayiti alone.In 1902, two years before Hayti's centennial celebration, the US and the Germans, along with the French and British, circled around Hayti waters hoping to destroy its capacity to celebrate its 100year anniversary. They were constantly forcing Hayti to pay some unjust debt they claimed it owned some shyster citizen of theirs. A US Minister once claimed Hayti owed slave-runner, Antonio Pelltier, who tried to kidnap Haytians to sale them into slavery, $2.5M. Germany sent two warships to extort monies for its deported criminal, Lüders. Talk about high class muscle men! (See, The Pellettier Claim, Chapter IV, page 35 at John Mercer Langston, United States Minister to Hayti, 1877-1885)

They hated Anténor Firmin for blocking their selfish desires to take Môle Saint-Nicolas without compensating Hayti for its worth to the US. They'd already done this by taking Hayti offshore island, La Navasse, in 1857 by simply passing a law in Washington to say it was unclaimed. La Navasse clearly is Hayti's property as noted in its Constitution and always will be.
But the whims of the aggressive imperialist, narcissist and racist knows no bounds, no honor, no fairness, no justice, no law, no civility, no decency, no care for consequences. Since military might, white savagery and bullying makes right. They financed Firmin's political rival, Pierre Nord Alexis, along with all sorts of chicanery, intrigue, discontent, espionage, naval blockades and jackal activities to assure Hayti's centennial celebrations went kaput and the brilliant Firmin never became president of Hayti.
Gunboat aggression was the main way for running their extortion rackets and to support opportunistic Hayti puppet politicians who paid for foreign protection to take the presidency. It happens today, still.
Back then, subcontracted foreigners would brandish a U.S or European flags to safely enter a Hayti harbor, then suddenly hoist up the Haytian flag to begin bombarding the political opponents of whomever politician their nation paid them to help put in power. Sometimes, the US minister to Hayti would be on these invasion
ships, disguised as a neutral, transport-merchant ships on a peaceful mission. Just like the current invading, confederated UN-BINUH-CoreGroup does today, camouflage as race-neutral nations, enter Black Hayti as "diplomats," then unleash their racism, terror and historically pillaging country's natures.
The distressing Lüders aggression involving two German warships to intimidate Hayti wasn't the only bullying the Caribbean island without a white motherland, faced. In 1902 the Germans tried to capture Admiral Killick's Crête-à-Pierrot warship and like Pierre Sully and Charlemagne Péralte, Admiral Killick refused to surrender. He blew up, in the Port of Gonaïves, the flagship of the Haytian Navy, rather than let the Germans seize it.

The Crête-à-Pierrot warship was controlled by Admiral Hammerton Killick (April 18, 1856 – Sept 6, 1902) and the supporters of presidential candidate, Anténor Firmin. It was used to blockade ports where Pierre Nord Alexis was gathering troops to support his campaign to become president. Nord Alexis asked the Germans for help capture the Crête-à-Pierrot.
Firmin troops had waylaid and confiscated the arms and munitions in the German merchant ship, Markomannia, that were being transported to the provisional Haytian government of Nord Alexis. The Germans sent the SMS Panther warship to capture the Crête-à-Pierrot. When it appeared in the Port of Gonaives, the out-gunned Admiral Hammerton Killick, rushed aboard and ordered his crew to abandon ship. When all but four crew members had evacuated the ship, Killick wrapped himself in a Haytian flag, fired the ships munitions and blew up the ship rather than let the Germans (who supported Nord Alexis) take her to use against Hayti.
Anténor Firmin was specially scorned by these racist nations also for his beliefs in the equality of the human races/De L'Egalite des Races Humaines (published 1885).
Before the 1902 and 1891 foreign interventions, not to mention the 1825 French ransom, there was the 1867 uprising against President Sylvain Salnave. Salnave took power through a military coup backed by the U.S and the Dominicans. The armed Kako agricultural workers in the North and the armed Pikèt farmers in the South, both rose up to stop Salnave from domestic oppression as well as for folding to US demands to take their lands in Hayti.

The opening of the transoceanic Panama Canal on August 15, 1914 made it urgent for the US to find a pretext to take over command of the Windward passage to extend its influence.

The Imperial Pretext Is Always the Same
On July 27, 1915 an internal uprising led by Dr. Rosalvo Bobo who opposed how President Jean Vilbrun Guillaume Sam government's had expanded commercial and strategic ties with the United States, provided the perfect pretext.
The US-friendly Guillaume Sam executed 167 political prisoners to keep power. That July 27th day, in retaliation, angry family members of slain prisoners and protestors, dragged him from the French embassy where he'd fled to, killed and mutilated him in the manner US-friendly forces did to Colonel Muammar Gaddafi, the Libyan revolutionary leader.
The US invaded the next day. Took Môle Saint-Nicolas by force and all of Hayti. They demonized all Haytians who objected to their rule. Called them criminals, bandits or mentally unstable and unfit. Sold their conquest actions to the world as benevolent, altruistic and for the wellbeing of Haytians.
Péralte was branded as such a criminal for opposing foreign rule in Hayti. Haytians do not see him as a "bandit," but a national hero who performed a patriotic duty and died to protect his country's independence.

I remember it took the combine forces of all the world's army within the UN-MINUSTAH "stabilizing" mission 17-months to slaughter the sole Haytian who took up arms to protect the people of Site Solèy during the second U.S. occupation in 2004. His name was Emmanuel Drèd Wilmè. He was assassinated by 1400 US-supported forces in Hayti that pummeled 22,000 rounds of ammunition into the unarmed, sleeping Site Solèy community, at 3am, on July 6, 2005, killing countless Haytians, including Emmanuel Drèd Wilmè and his family. The foreign troops where commanded by Brazil for the occupation and dropped bombs from a helicopter just as the U.S. did on Kako villages long ago, to execute one lone man who fought to return Hayti's independence. (See, the Cite Soleil Massacre Declassification Project)
The Betrayal and Crucifixion

Charlermagne Péralte join as the Kako's unrelenting leader in September 1917 after he escaped from prison on charges that he and his brothers, Saül and St Remy Péralte, conspired to raid the Hinche gendarmerie payroll.

For 14 months (Sept 1917 to Oct 31, 1919) the US invaders hunted down the leader of the Kako in vain. Until a Hayti traitor, Jean-Baptiste Conze, a police chief at Grande-Rivière, pretended he was against the invaders, infiltrated the ranks of the Kako and led the marines to his camp on the night of Oct 31/Nov1, 1919. The white marines disguised in black face to past through the ranks. Conze knew all the passwords.
Halloween Whites in Blackened face

It was Halloween night when two U.S. marines, Sergeant Herman H. Hanneken and Corporal William Button, who had blackened their faces, entered the Kako camp, near Grande-Rivière-du-Nord and the Capois area. They sneaked in, passing through numerous checkpoints. Found the Hayti freedom fighter as he stood over a fire, quietly talking to his woman (unnamed in the history books) and shot Péralte at close range in the heart.
The marines then transported the body of Charlemagne Péralte down the mountain on a mule and by train to Cap Haytian the next day. They tied it naked to a door, in the public square, with only a cloth around his private parts. Added a shredded Hayti flag at his feet to proclaim U.S. victory over Hayti. And above the head of the martyr his banner was half unfolded with a crucifix above its handle.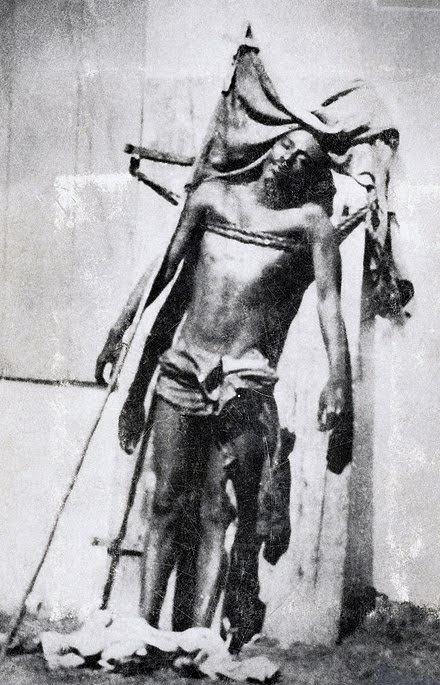 The US soldiers then gleefully took pictures of their crucifixion. Made hundreds of copies like they are used to doing at lynching picnics in the U.S. South. For a gift to Hayti, these macabre "mementos" were disseminated by airplane across the countryside.
Buried Without a Coffin at the Chabè Concentration Camp

After the marines' gruesome defilement, they buried Péralte, without a coffin, in an unmarked grave, encased in concrete with dirt put over it to be sure he never rose up again.
He was buried at the US-run Chabè concentration camp, the location where the Clintons dug up Hayti slain Kako heroes to built the Caracol Industrial Park as earthquake relief. An area where there was no earthquake. But it's near Trou Du Nord, where $100 billion in Hayti gold, is getting pillaged and plunder. That U.S. thievery is conveniently buried, encased in racist white oppression and cemented behind the corporate media's daily "violent Haytians/corrupt Haytians" headlines. Black gangsters destroying their own community. The Haytian revolutionists dragging President Vilbrun Guillaume Sam from the French embassy to kill him in the street after he murdered 167 prisoners, is always a good card to pull out for hiding US colonial works in Ayiti.
It works today. Scenes of black-on-black crime, and the widespread violence in the capital, dominates the headlines. More so, since the puppet US president Jovenel Moise got himself murdered. Many US agencies (DEA, CIA, FBI, and the USAID-financed police under foreign command, et al) are implicated. (See, Geopolitics Behind Jovenel Moise Assassination by Èzili Dantò.)
We're bombarded, buried without a coffin, since the murder of Jovenel Moise, with images of mutilation, violence, kidnapping, burning of shoreline homes of the poor, displacement of tens of thousands of families at strategic areas leading to the South and North. But all are attributed to Hayti men like Barbecue's G9, Lanmò San Jou's 400 Mawozo, Izo 5 Segonn, Ti Lapli, Ti Makak, Chrisla, Chyen mechan, Vitelòm, G-Pèp and the former U.S-trained police of 509, et al. Hayti's ISIS crews operates in the front yard of the largest US-built embassy in the Western Hemisphere!
No New York Time investigative journalist examines their connection to the US-backed illegal government, their mission to demobilized popular protest, nor sees the hands of the billionaire Syrian-Lebanese-Israeli oligarchs who bring in the Columbian drugs, the Israeli-US weapons, control the ports, the coastal towns and work as overseers with the U.S.-controlled Dominican Army.
No one asks where the guns come from or notes that kidnapping was imported by the UN-MINUSTAH troops from the nations who came to "bring stability" to Hayti during the aggressive 2004 bicentennial US regime change. No one sees that the UN member nations in Hayti come from countries with more violence than Hayti ever had before the occupation began in 2004.

Since this violence comes from men the US and their white Syrian-Lebanese-Israeli billionaires use or confederate to keep the masses in check and too captured in chaos to raise a unified resistance against foreign rule, there is no military intervention, no white shock or international outcry.
The gangster violence reported by the media, ignores that kidnapping is big (white) business in Hayti and is controlled by wealthy (whites) and are mostly coordinated through the new colonial foot soldiers, since 2004, the U.S.-trained Conze gendarmerie (police/military force.)
But images of the media's "celebrity gangsters," parading about with automatic weapons imported through Miami in violation of the supposed U.S, embargo on weapons to Hayti, are the newest macabre Vilbrun Guillaume Sam scenes to illustrate to a predisposed world sheeple, consuming Miami Herald, New Times, Washington Post, AP and Reuters, et al… how Hayti is cursed by "appalling ignorance and savagery," and is populated by "descendants of the African slaves. . . [who] have advanced little under nominal self-government." Poor Washington, this colonial narrative opines, "must take on the burden" and "thankless responsibility" to "help" Hayti "toward civilization." (See, New York–based World editorial, titled "A Red-Stained 'Republic," quoted here at Chapter 5: W. E. B. Du Bois, the Occupation, and RadicalBlack Internationalism.)

The Resistance Continues
Jean-Baptiste Conze helped slaughter Charlemagne Péralte, his woman who was by the fire with him that October night, and the 1200 Kako who walked into Hanneken's trap at Grande-Rivière – the birthplace of Janjak Desalin (Jean Jacques Dessalines), Hayti's founding father. The marines paid him a reward. Dartiguenave gave him a medal.
Instead of serving as a warning to the to stop resisting US oppression, the image of Péralte's body became a symbol of the US's unrelenting crucifixion of Hayti; its constant attempts, since Hayti abolished slavery, to destroy and delegitimize it.
The Kako did not surrender after the execution of Péralte. Benoit Batraville, Péralte's cousin by marriage and second-in-command, assumed the high command. He continued the battle and held the US in check for more than seven months afterwards.
When he was betrayed by another Hayti mercenary working for the corrupting Americans, the Kako fought on until 1922.

From one generation to the next, the Èzili Dantò Network, FreeHaiti and grassroots Hayti at home and abroad, continues the tradition of resisting imperialism and colonialism. For 18-years straight, we've corrected the negative racist attitudes, published in the media, by many nations towards the world's only nation created from humans who broke their chains in combat.
In this current US-CoreGroup and internationally-sanctioned Hayti occupation, the invaders at the foreign embassies, at the UN-OAS-EU, continue to doublespeak words without substance about democracy, fair elections and Hayti sovereignty, even as they train, pay and control special death squads, new police and military Conzes to harm, spy on, betray and slaughter the people. In the same manner they did with the 1915 gendarmerie to preserve the US's racist and genocidal traditions in Hayti. (See, No @nytimes investigative journalists ask why the US has the largest embassy in the Western Hemisphere in tiny Hayti? and, Radio Hayti interview, in 1977, of a former Haytian gendarme who witnessed the execution of Charlemagne Péralte (in Haytian.)

Charlemagne Péralte is a national hero both in Hayti and the Dominican Republic, which the US invaded in 1916. He's an icon of the continuing Ayiti resistance against domination, subjugation and white oppression. The Péralte brothers sacrificed their lives to stop the marine's humiliation in Desalin's land. Marie Claire Emmanuel Masséna Péralte lost most of her family to the occupation. Charlemagne is the most famous of the Kako martyrs. Marie Claire's only son still inspires the Hayti resistance today.

Alaso Ayisyen, sa ki mouri nap vanje yo.
Ézili Dantò, Haytian Lawyers Leadership Network (HLLN), Free Haiti Movement
July 28, 2022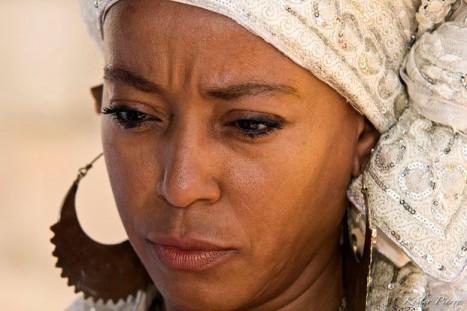 ---
---
***
"Keep your innocence little Haytian girl.
Be smarter than me. Don't let them see. Smile.
Be who you are without wanting to set them to the fires they lay you in, eternally. Don't hit your head against Satan's iron will little Haytian girl.
Let me." — Open Letter To The Little Girl in The Yellow Sunday Dress (c) 2002 by Ézili Dantò
---
---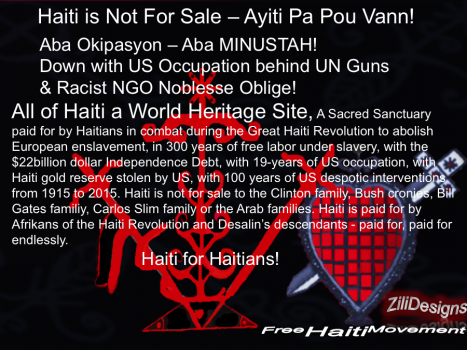 ---
---
What Can You Do to Support Èzili Dantò's Justice Work: Contribute on-line
Your support is much appreciated. Thank you.
Subscribe, like, share our Èzili Youtube channel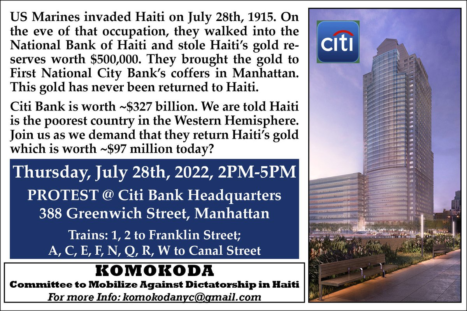 ---
---