Pour into the darkness, Stop the Ruling Psychopaths
A Persian Woman Speaks: Breaking the silence. Will you too, also pour into the darkness?

Ezili Dantò Note:
Unconventionally as it is, I pour into the darkness. Spent entire lifetimes writing ourselves into reality, representing the Haiti we are outside the night. Here's how it began for me, sort of. Go to:
INTRO TO BREAKING SEA CHAINS
***********************************************************

Stop American Imperialism in Haiti
BACKGROUND INFO
*************************************************************
Ezili Dantò at Mirebalais cholera ward, Haiti 2012
The US colonial army in Haiti brought the deadly cholera disease that's killing Haitians in droves. Over 8,500 dead, 750,000 infected since Oct 2010. Since 2004, under the US colonial re-occupation Haiti's
iridium
, gold, marble, oil, copper, whole mountains are being carted out by the US-Euro corporatocracy regardless of the environmental wasteland left behind. US-sponsored/financed heavy Haiti
militarization,
mad white-scientists germ and chemical
warfare
against un-armed Haitians; Tesla waves, foul vaccines, Monsanto drugs, fracking, ocean mining causing earthquakes and terror are used to quiet, pacify and have reason for more white settlers to come "save" Haiti. Please break your silence! (See,
US terrorism in Haiti
and scroll down link for info on –
Electronic terrorism/
Neurological weapons torture
.)
*********
StopMINUSTAH, StopAFRICOM. Revolution Now!
Anti-US colonial occupation and anti-US puppet-Martelly/Lamothe gov. demonstation, June 19, 2014.
Video
:
Manifestation 19 Juin 2014 Contre Martelly et Lamothe
****
If Poor Haitians Can Pour Into the Darkness To Stop the Ruling Psychopaths , so can YOU!
Peaceful Haiti Protesters Shot at with Live Rounds
*****
Join Free Haiti Movement
Denounce and boycott Dominic Republic for making racism legal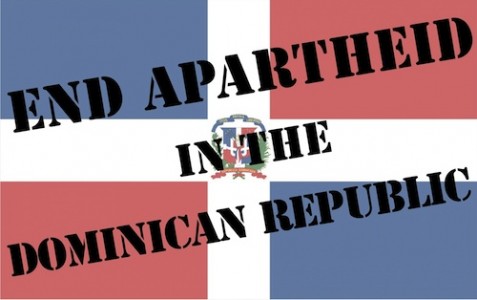 Dahoud Andre: Both Rangel and, his main challenger, Adriano Espaillat
guilty of endorsing Apartheid in Dominican Republic
*
End the US colonial occupation of Haiti, free all political prisoners
*****
Ile a Vache resist death project
*******
People: Wake up, wise up, rise up.
Pour into the darkness to stop the ruling psychopaths

*
StopMINUSTAH, StopAFRICOM. Revolution Now! Stop the worldwide profit-over-people rampage #BringBackSanity


Ezili Dantò/HLLN: Hitler merely applied to Europe colonialist procedures
***

The three Haiti questions all Haitians and world citizens
should have an answer for:

1. QUESTION: What's so important in Haiti that the US would built its fourth largest embassy in the world there, while funding a UN proxy occupation force for over 10-years now? Haiti homicide rate is 6.9 per 100,000. But the Dominican Republic has FOUR times more violence than Haiti at 25.0 per 100,000. Why is the UN not bringing stability to the more violent DR? Or, in Brazil, Detroit, Washington DC, Jamaica, Mexico, Bahamas – all with greater violence than Haiti?

2. QUESTION: Why is there a UN, Chapter 7, peace enforcement mission in Haiti for nearly 10 years? A country not at war, without a peace agreement to enforce and with less violence than most countries in the Western Hemisphere?
3. QUESTION: Haiti has trillions of dollars in natural resources "€"it has gold, oil, natural gas, iridium, copper, uranium, underwater treasures, et al"€" why does Haiti need Obama/Bush/Clinton's meager 41cent an hour sweatshop jobs or US charity (false aid of the NGOs) with so much of its own resources to develop the local economy?